Description
"Ken Dychtwald maps out where success intersects with meaning to find your own unique crossing." Deepak Chopra, M.D. best-selling author of "Ageless Body, Timeless Mind"
Ken Dychtwald, Ph.D., is the world's leader in understanding the effects of an aging population on the marketplace, the workplace, and our lives. He has a unique understanding of the body, mind, hopes, and demands of new generations of maturing consumers and workers and their expectations, attitudes, hopes, and fears regarding retirement as America's baby boomers are turning 70 at the rate of 10,000 a day. As an author of 18 books, including Bodymind, Age Wave and What Retirees Want: A Holistic View of Life's Third Age, a celebrated public speaker and teacher, successful entrepreneur, documentary film-maker and visionary thinker, Dr. Dychtwald has helped people look ahead, both at their own – and their clients, consumers, patients and voters' - futures as well as the culture at large.
Join Dr. Dychtwald and Dr. Karen Schuster Webb, President of Union Institute & University, for a discussion on how the demographic transformation of America provides opportunities for social contribution and the marketplace. Ken's latest book, Radical Curiosity: One Man's Search for Cosmic Magic and a Purposeful Life challenges us to add more curiosity, purpose, interdependence, and discovery to our lives, regardless of age.
Speaker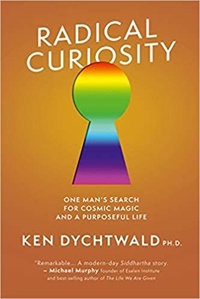 Union Institute & University Alumnus
---
Dr. Ken Dychtwald, Founder/CEO of Age Wave is widely viewed as the nation's foremost authority and foremost thought leader on issues relating to our aging population, with great expertise in the profound business, social, healthcare, financial, workforce and cultural implications. His client list has included Fortune 500 industries, companies, governments, and major institutions guiding and challenging them to transform their strategies, marketing, branding, distribution, product development, and workforce management to fully prepare for and capitalize on key trends created by a rapidly aging population.
He has served as a fellow of the World Economic Forum and was a featured speaker at two White House Conferences on Aging. Ken has twice received the American Society on Aging Award for outstanding national leadership, and American Demographics honored him as the single most influential marketer to Baby Boomers over the past quarter century. His article in the Harvard Business Review, "It's Time to Retire Retirement," earned the prestigious McKinsey Award.
Investment Advisor honored him as one of the 35 most influential thought leaders in the financial services industry over the past 35 years. Ken and his wife Maddy recently received the Esalen Prize for their outstanding contributions to advancing the human potential of aging men and women worldwide. In 2018, he was awarded the Inspire Award from the International Council on Active Aging.
Ken is a proud alumnus of Union with a 1976 Ph.D. in psychology. Read more about Dr. Dychtwald and Age Wave at this link.
---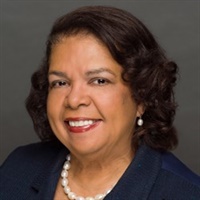 President
Union Institute & University
---
Appointed Union's first African American female president in 2018, Dr. Karen Schuster Webb is a visionary leader, who brings more than 20 years of executive leadership to her impressive career in higher education. In March 2020, she was elected to serve on the Board of the American Council on Education (ACE). In addition, Dr. Webb recently has been honored with the Distinguished Alumni Award from Indiana University's School of Education.
Prior positions include Antioch University Midwest campus president and senior advisor for Academic Innovation to the chancellor at the Antioch University System, associate provost for Community Engagement and founding university dean of the California School of Education at Alliant International University System and leadership positions at Southern University, Louisiana, the University of Kentucky, Howard University, Indiana University, and Coppin State University, Maryland.
Dr. Webb has dedicated her career to the pursuit of equity of access to educational excellence and to empowering those, especially women, who aspire to higher education leadership. Dr. Webb was named as one of the Top 25 Women in Higher Education and Beyond by Diverse Issues in Higher Education Magazine, and the 2018-2020 Chair of the American Council on Education's Women's Network Executive Council (WNEC). She is also a Presidential Sponsor for the ACE affiliated Women's Network of Ohio.
---
Resources
Dr. Ken Dychtwald has dedicated a renowned career to envisioning our potential as we grow up and grow older. Through his books and teaching, he has helped millions of people make sense of today's longevity bonus. In Radical Curiosity, Dychtwald dives deep to examine his own life in the context of his work, passions, and incredible breadth of experience to show readers his key to a meaningful, masterful and purposeful life: a cyclical process of reflecting, learning and teaching―that never ends, no matter what stage of life one is at. The result? An approach to taking on challenges, facing frightening moments, soaring to new heights, and cultivating personal growth that Dychtwald calls Radical Curiosity.
Dr. Dychtwald is a prolific best-selling author of 18 books on aging, health, reinvention, purpose, and retirement-related issues. In his most recent book, "Radical Curiosity: One Man's Search for Cosmic Magic and a Purposeful Life" he issues a call to action to add more curiosity, purpose, interdependence, and discovery to our lives, regardless of age. See all of his books at this link.
Ken Dychtwald and Age Wave have effective, customizable services and products that help them position and prepare for the new mature marketplace, including:
Agenda
2:00pm (Eastern) Welcome + Details
Introductions Dr. Karen Schuster Webb, President, Union Institute & University
Discussion Dr. Webb and Dr. Ken Dychtwald
Q&A
3:00pm (Eastern) Adjournment